Reconstructive Surgery
Advanced Reconstructive Microsurgery
Training Department:Department of Plastic and Reconstructive Surgery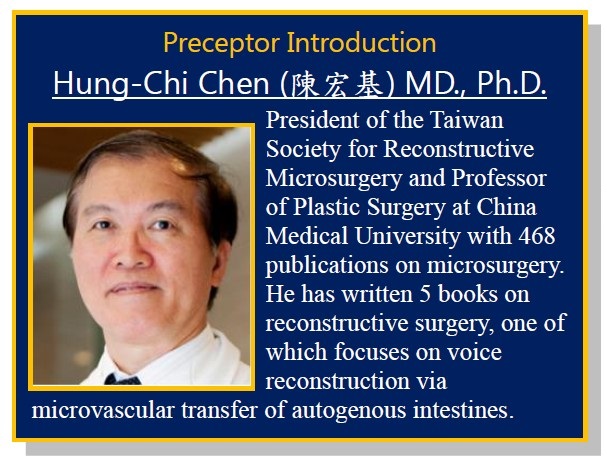 Fellows and residents of the Advanced Reconstructive Microsurgery program train directly under Professor Hung-Chi Chen. Professor Chen has trained over 120 international fellows at CMUH and the program receives an average of 15 trainees per year.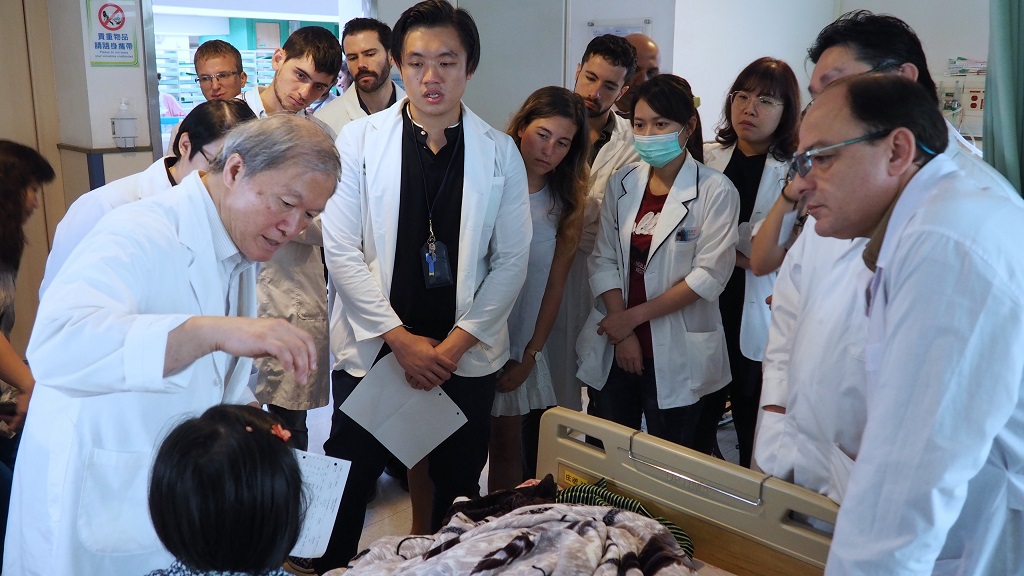 Prof. Chen visiting an overseas patient with trainees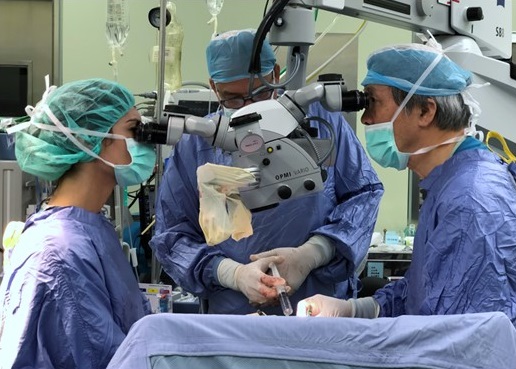 At the operating theater (Prof. Chen and Fellow)
The unit has created breakthroughs in microsurgical reconstruction, such as restoring vocal function through pharyngeal reconstruction with autologous intestinal tissue, vaginal reconstruction with autologous intestinal tissue, reconstruction with the cecum as well as reconstruction of various organs, limbs, and lymphatic system. CMUH is also the leading center in Asia for treatment of lymphedema. Depending on the patient's severity, various surgical modalities are utilized in alleviating upper or lower extremity lymphedema, including modified Charles' surgery, extensive subcutaneous tissue excision with preservation of perforators, and lymphatic tissue transplantation.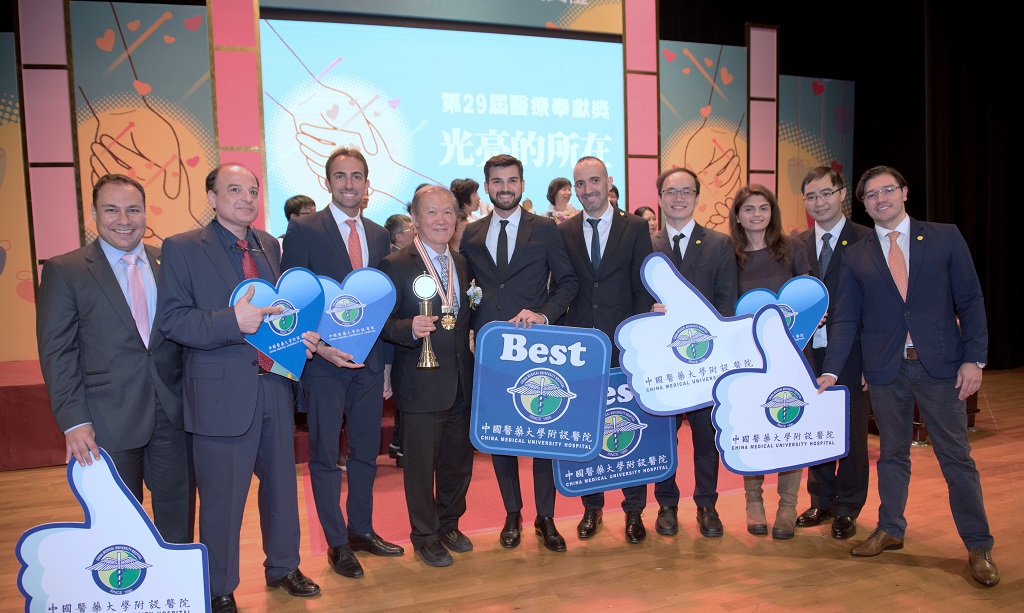 Program Highlights:
Free flap micro-reconstruction surgery
Intestinal flap
Lymphedema surgery
Treatment of rare congenital malformations
Prevention of microsurgical complications