Superintendent's Message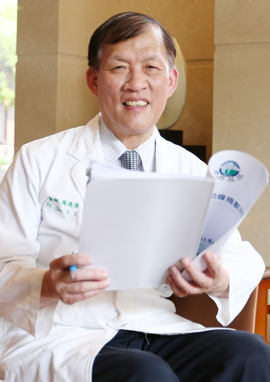 CMUH Superintendent Der –Yang Cho
Developing a cutting-edge, intelligent, precise, and digitally integrated healthcare system
We are proud that under the leadership of Chang-Hai Tsai, chairman of the board of China Medical University Hospital (CMUH), our healthcare services and quality of care has become the first trusted choice for patients.
Our healthcare development in 2030 will follow the example of the Mayo Clinic: a patient-centered hospital and a cutting-edge, intelligent, precise, and digitally integrated system.
In the next ten years, it is our goal to overcome medical technology limitations in small bowel transplants, uterine transplants, limb transplants, retinal stem cell therapy, geriatrics, cell therapy for pulmonary fibrosis, new pacemakers, left atrial appendage closure devices, MRI cardiac imaging, and iPS clinical research.
In terms of frontier medicine, advanced cell therapy has blossomed. Since the "'Regulations Governing the Application or Use of Specific Medical Techniques or Examinations, or Medical Devices" passed in 2018, 206 patients have been treated with dendritic cell therapy and 54 patients with stem cell therapy in CMUH. The initial results of dendritic cell and cytokine-induced killer cell therapy for stage 1 to 4 cancers are encouraging. In addition, studies on exosomes and microbiota are gradually developing in conjunction with our critical care and cancer treatment.