Distinguished Contribution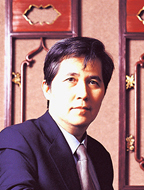 Shih-Ming Hsu
Physician Shih-Ming Hsu is renowned for the academic value in pathology and tumor/cancer research outcome. Physician Hsu published important discoveries on international professional academic journals with international prestige. His publications have contributed to the fields of pathology, cancer and oncology, and molecular diagnostic pathology. The paper has been cited with the number ranked within the world's top 100 scientists (the only one in Cross-Strait Taiwan, Hong Kong and China). His series of cellular biology and diagnostic pathology technique have been applied to fundamental research and clinical healthcare, which not only benefits countless number of patients but also improve medical quality and our international academic ranking in these fields.
The academic circle often evaluates the contribution or achievement of a science magazine or researcher by the amount of influence brought upon the academic circle. The objective standards for evaluating the influence depend on the paper published and is determined by the number of citations of such paper by many researchers in the academic circle (impact factor), in order to validate the importance and value. Two science magazines, Current Content and Scientist have conducted analytical research on 100 scientists with the most contemporary influence to discuss the possible candidates wining "Nobel Prize Award in Medicine" in the 1990s. The most essential condition of these 100 scientists is the high level of citation for their paper. Physician Shi-Ming Hsu is the only Chinese scholar who has been included in this list and there is not comparable case in Cross-Strait Taiwan, Hong Kong and China.
Physician Hsu is also the only person listed in the 280 scientists with most influence on "clinical medicine" in Cross-Strait Taiwan, Hong Kong and China. There are only seven people from Asian made to the list while the other six are Japanese physicians.
Physician Hsu has been working in the United States for about twenty years since he graduated from the School of Medicine, National Taiwan University. During the period, he served as the National Institute of Health Research Project Review Committee Member and counselor in the United States. In 1995, Physician Hsu returned to Taiwan and worked as the National Taiwan University Graduate Institute of Immunology, professor and director of Department of Pathology, and director of Office of Research and Development, National Taiwan University Hospital Deputy Superintendent, National Taiwan University College of Public Health professor, member of The Presidential Office Technology Advisory Committee, Hsinchu Biomedical Science Preparation Office CEO, and other positions. He became the professor for China Medical University Graduate Institute of Clinical Medical Science since 2011.
Physician Shih-Ming Hsu was awarded with Executive Yuan Award for Outstanding Science and Technology Talent in 1995.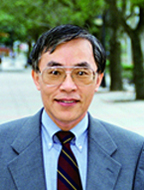 Chung Y. Hsu
Physician Chung Y. Hsu served became the professor for China Medical University Graduate Institute of Clinical Medical Science since 2008. Physician Hsu was once the director for cerebral stroke center at Barnes-Jewish Hospital at Washington University in St. Louis, Missouri State, U.S.A and the guest. Physician Hsu participated or hosted over 32 multi-center including transnational large clinical trial plans while working in the United States. He also served as the counselor for multiple American pharmaceutical companies and the counselor member of the Science Counselor Committee at biotechnology companies. He served as the chairman for the National Institute of Health Clinical Trial Review Committee and the chairman for two clinical trial review committee meetings for American Heart Association and American Stroke Association.
Physician Chung Y. Hsu has published over 250 academic papers in stroke and related disciplines. Many papers were published in medical magazines with high impact factors such as Science and JAMA. Hsu also recently serves as the editor for International Neurology, RP Lisak et al (eds) Wiley-Blackwell, 2009 in the field of stroke.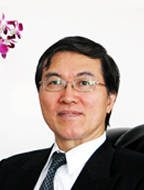 Hung-Chi Chen
Physician Hung-Chi Chen is a internationally renowned microsurgery reconstruction authority. Superintendent Chen has made contribution to the high-level microsurgery construction. For example, the reconstruction of voice through autologous intestinal tract (throat), vaginal reconstruction from large intestine, reconstruction of cervix from cecum, and the reconstruction of many organs (esophagus, ureter and urinary tract), and limb reconstruction. Physician is invited to give special speech frequently each year and has trained nearly 50 foreign physicians from U.S., England, Italy, Belgiun, Brasil, Japan, Hong Kong, Singapore, and Korea).
Physician Hung-Chi Chen was the former E-DA Hospital superintendent and the superintendent for "International Medical Service Center" at China Medical University Hospital in 2010. In nearly 30 years of career in medical price, physician Hung-Chi Chen has published 300 some papers and the first book in the world featuring voice reconstruction with autogenous intestine in 2007. He plans to publish 6 more books, including books dedicated to microsurgical reconstruction for head, neck and lymphedema.
2012 Physician Hung-Chi Chen was awarded with the Award for Outstanding Contributions in Science and Technology from Executive Yuan.
2013 Hung-Chi Chen was awarded with the 2013 National Biotechnology Medical Quality and national Innovation Award for organ integration and reconstruction surgery.
2014 Awarded with the highest honor in domestic biotech medical field, "SNQ National Biotechnology Medical Quality Award – Gold Award."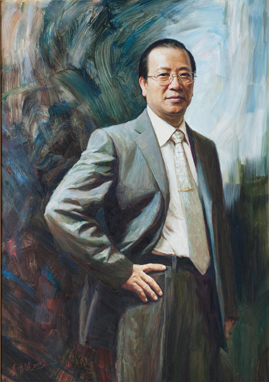 Chang-Hai Tsai
Taiwan Medical Association held the first Taiwan Medical Paragon Award in 2008 with a total of eleven winners selected. In particular, Physician Chang-Hai Tsai graduated from the School of Medicine, China Medical University in 1976, served as the China Medical University Hospital superintendent in 1995, acquired the doctor of medicine from Teikyo University, Japan, and has served as the chairman for China Medical University and Hospital system until present.
Severe Acute Respiratory Syndrome (SARS) virus swept the world with fast spread in 2003, resulting in a few hundred deaths worldwide. The epidemic severity caused major economic loss in many countries in Asia, including Taiwan. The epidemic situation of SARs has far major impact on the domestic economy in Taiwan than the 911 terrorist attacks and the war on Iraq. The main reason that because Taiwan was classified by the World Health Organization (WHO) as the infectious area and consequently many foreigners canceled tourism and business trips to Taiwan, which directly hit the tourism, aviation, transport, and other related industries of Taiwan. People feared for contact with each other, while many economic activities, including consumption, investment, merchant trade import/export quickly cooled down and declined. SARS has caused major impact on the economies in different countries, accumulating over USD10 billion in total loss in eleven epidemic countries and regions.
In times of the critical moment where the epidemic situation was most severe and the crowd got most panic, physician Chang-Hai Tsai took over the responsibility of "Commander for Central Region SARS Preventive Medicine Resource Integration Command Center," leading the prevention work in six counties and cities in central Taiwan. Under the cooperation of county/city governor and mayor as well as medical institutions, the central region survived through the crisis safely and successfully prevented the subsequent epidemic period during autumn and winter times, and the epidemics was stopped the following year, indicating the effectiveness. The medical industry indirectly played a critical role in the economic recovery of Taiwan.
Chairman Chang-Hai Tsai was awarded with Taiwan Medical Paragon Award in November, 2008. In three years, Tsai was further awarded with National Public Service Award. On March 17, 2013, Chairman Chang-Hai Tsai was awarded by the Ministry of Health and Welfare for First Class Health Medal due to the improvement of medical services in remote areas with contribution excellence.
November 7, 2012 Chairman Chang-Hai Tsai led China Medical University and the hospital system and Asia University and was awarded by GlobalVision Magazine with achievement excellence, and was awarded with the 10th World Chinese Leadership Summit
March 17, 2013 Chairman Chang-Hai Tsai was awarded by the Ministry of Health and Welfare for First Class Health Medal due to the improvement of medical services in remote areas with contribution excellence.
November 20, 2015 Chairman Chang-Hai Tsai was awarded by Chinese Society for Management of Technology with the highest honorary "individual award" for technology management award.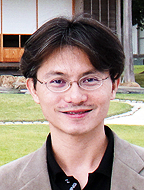 Kuan-Pin Su
Physician Kuan-Pin Su is devoted in the exploration of cause and treatment for depression. He applies N-3 Polyunsaturated fatty acid to find the innovative therapy for depression and was awarded with the 2011 "Thomson Reuters Taiwan Research Front Awards." This distinguished research award was based on the literature with the top 1% of citations between 2006 and 2010 in that field, followed by selecting the 11 Taiwanese top scientists with the highest coefficient being co-cited to highlight the major breakthrough and contribution of profound influence brought to global research and development.
Physician Kuan-Pin Su's research not only benefits the patients but also received important international award in neurology science and psychiatry, including: 2013 Psychopharmacology Award from the British Association for Psychopharmacology, BAP, UK and the 2012 and 2010 Young Scholar Award from "World Fatty Acids Research Association," 2012 Young Scholar Award from "American Psychiatric Association," and Young Scholar Award from 2012 Pacific Rim College of Psychiatrists and 2010 "NSC Ta-You Wu Memorial Award."
Distinguished Contribution and Honors (2007-present)
Dept.
Time
Merits
Shin-Da Lee.
2010.10.08
Awarded with the 48th Top Ten Young Professionals (Medical Research Category)
Jing-Gung Chung
Jai-Sing Yang
Department of Medical Research
Department of Biotechnology
Department of Medicine
2011.11.15
2011 Thomson Reuters Taiwan Research Front Awards