ARDiTeX improves interprofessional communication & saves more lives
Electronic Functionalities
To Achieve Lung Protective Strategy in ARDS Patients

▲ A skilled and dedicated team of healthcare professionals with diverse expertise is required to provide complex care.
---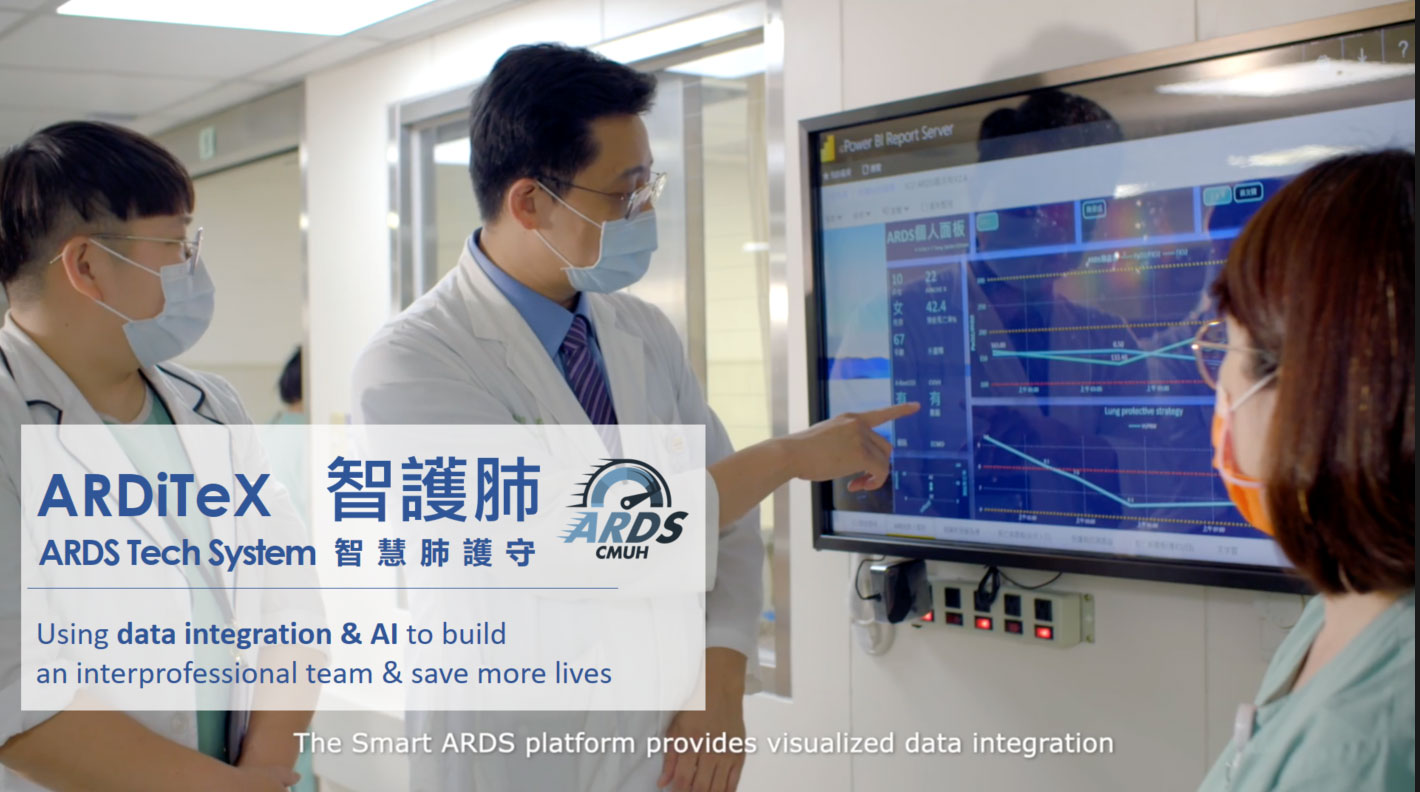 ---
Crit Care 26, 253 (2022). https://doi.org/10.1186/s13054-022-04091-0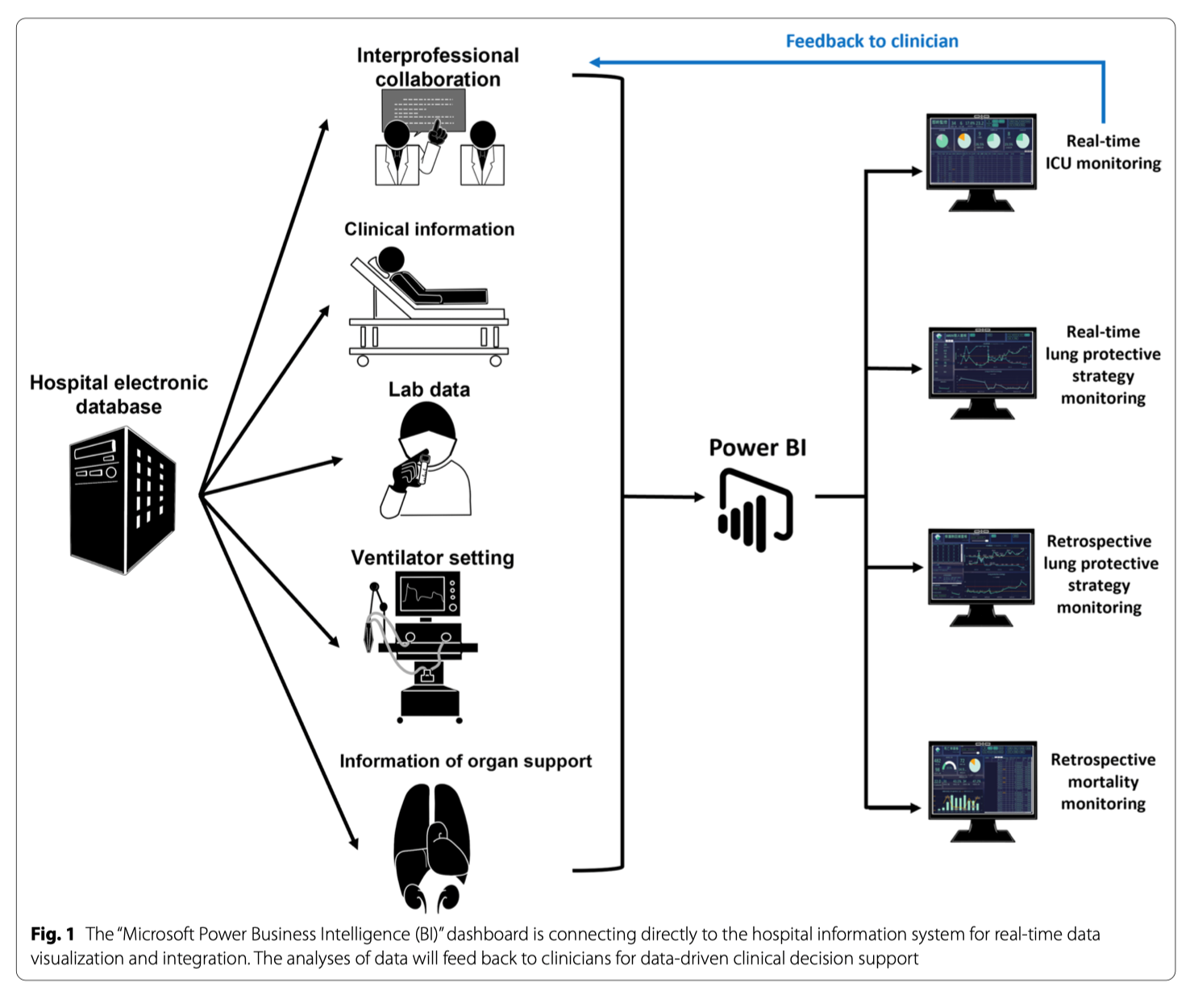 Acute respiratory distress syndrome (ARDS) is a life-threatening disease. The mortality rate could even as high as 80% in the elderly patients. Fewer than two-thirds of patients were treated with a low tidal volume in the LUNGSAFE study. Therefore, we use a visualized data-integrating panel to help interprofessional communication and timely application of lung protection.
It is the first focus on the clinical effect of BI on improving lung protective strategy in patients with ARDS. The benefits of BI for real-time visualized and integrated information that affects the management of ARDS are data-driven decision-making and transparency, which can be used as a strong way to provide accountability for performance improvement, and significantly better compliance to low tidal volume ventilation, thus further improving the outcomes of patients with ARDS in the ICU. This work indicates the potential for enhancing the management of patients with ARDS.
---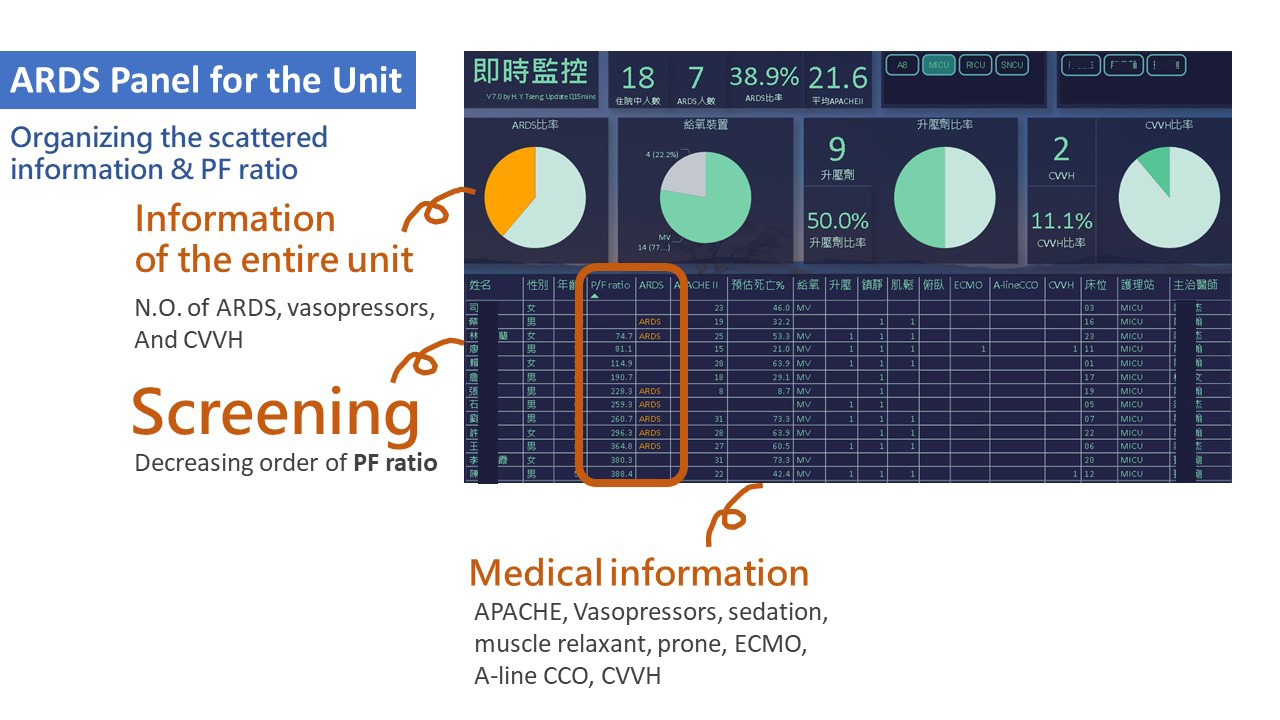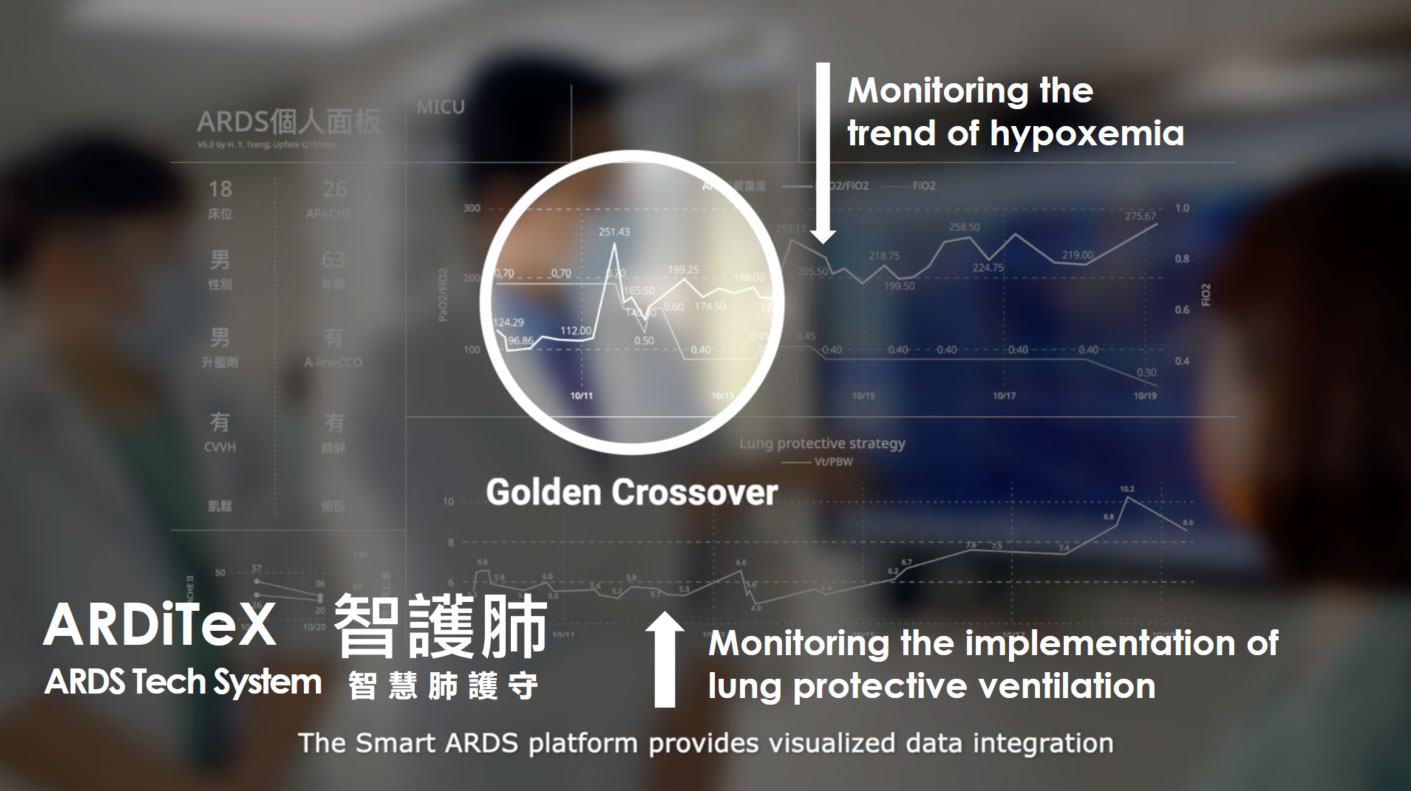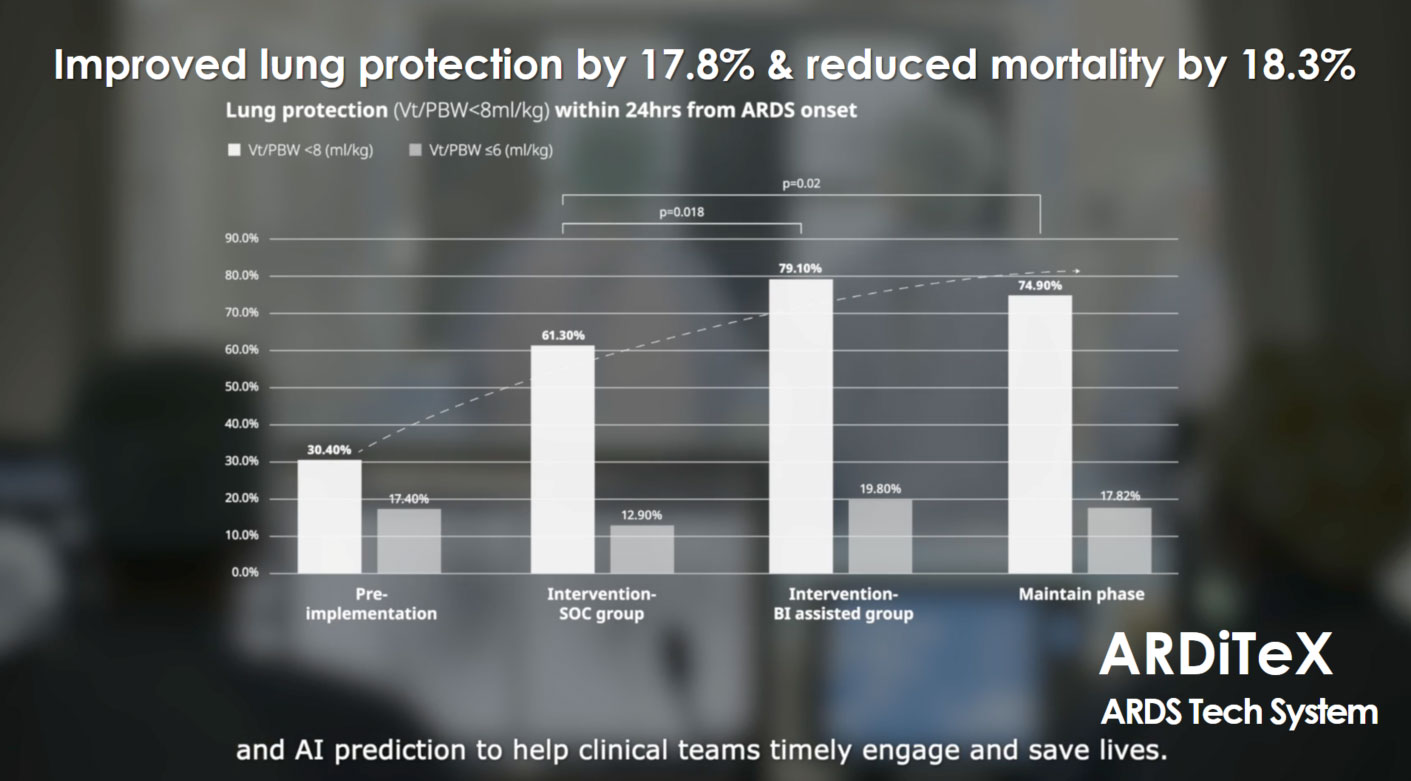 Number of usages:
All ICU patients were screening for ARDS. From 2021.1 to 2023.1, 2,764 ICU patients had been screened and 448 ARDS patients were monitored for lung protection application.
Achievements
Award:
National Healthcare Quality Award-Smart Healthcare Solution Group, 2022
Papers:
Tseng, HY., Chen, CL., Lin, YC. et al. Using real-time visualization system for data-driven decision support to achieve lung protective strategy: a retrospective observational study. Crit Care 26, 253 (2022). https://doi.org/10.1186/s13054-022-04091-0
(IF = 19)