Chinese Internal medicine
The hospital's Division of Chinese Internal Medicine, established in 1980, has offered services for more than three decades. Chinese internal medicine is a main subject of Chinese medicine, which is a clinical discipline and serves as a basis for learning and studying other clinical disciplines of TCM, hence playing a very important role.
The purpose of the development of the division is to absorb new knowledge of Western medicine and modernize Chinese medicine under the basis of the inheritance of knowledge of Chinese medicine. With the cooperation of all doctors, the system has been institutionalized, and the modern medical and teaching model of Chinese medicine has been erected.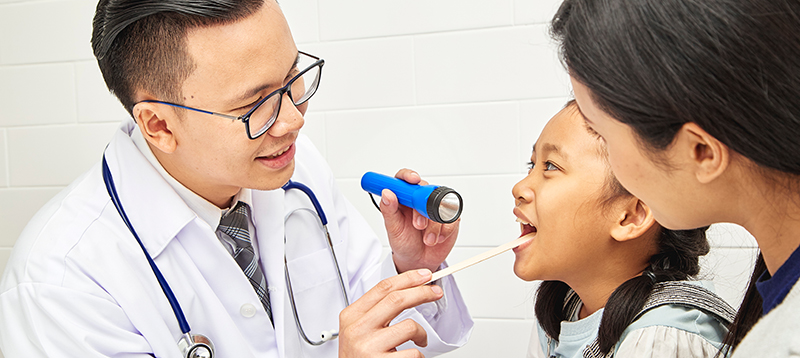 All of our staff graduated from China Medical University, and many of them possess both Chinese and Western medical licenses. What's more, some of them have specialist qualifications in Western medicine and a master's degree or doctorate. In addition to being engaged in clinical and research work, they serve as a teacher in a university, sparing no efforts in training newcomers.
With the efforts of successive directors and staff, the division has gained patients' trust in clinical medicine. Therefore, we have further held special clinics for kidney disease, diabetes, gastrointestinal diseases, asthma, hepatitis, nasal allergy, and oncology, which have met with positive feedback.
As the specialist system is the necessity of the development of modern medicine, complete Chinese medicine subspecialty and specialist systems will be of great benefit to the improvement of the overall medical standard. The division has conducted in-depth studies on subspecialties, such as pulmonary medicine, gastroenterology & hepatology, metabolism & endocrine, dermatology, ophthalmology, otolaryngology, cardioangiology, nephrourology, rheumatism & immunity, hematology & oncology, and neuropsychiatry. In addition to promoting residents' study in western medicine, it has carried out related specialties research by working with the division's attending physicians, expecting its staff to uphold enthusiasm, ideals, and aspirations for Chinese medicine and to strive for the development and integration of traditional and modern medicine.
On top of continuing efforts to serve patients in clinical medical business in the future, the medium-term goal is to persistently devote a lot of attention to the development of Chinese medicine diagnosis research and of the business of the TCM clinical trial center. And the long-term planning is to set up a Chinese medicine hospital and a ward and implement Chinese medicine inpatient medical care, so that the advantages of such care can immensely benefit the people's lives.