Our Speciality
The department of neurology practices patient-centered care and holistic healthcare to improve patients' quality of life by integrating innovation diagnosis and therapeutic techniques and combining the professional resources from other departments involving neurosurgery, nuclear medicine, radiology, genetic medicine, rehabilitation, psychiatry, Chinese medicine, nursing and social work.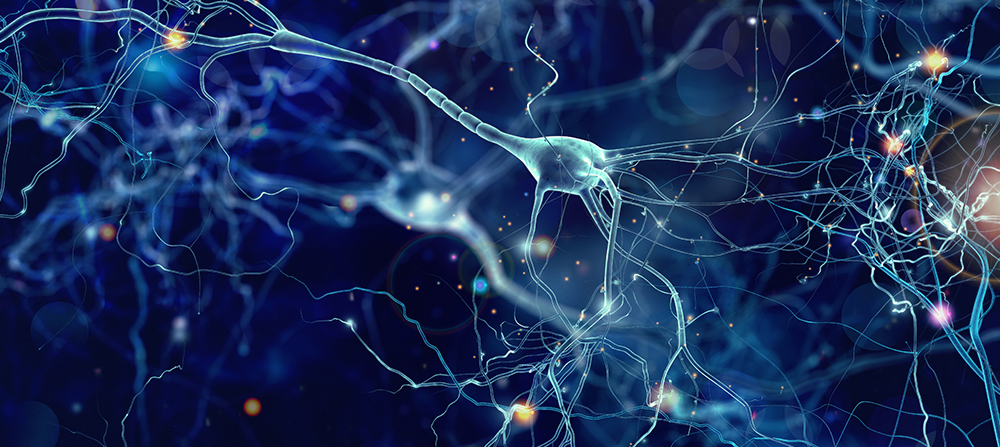 There are many neurological disorders, both central and peripheral. We can offer the best diagnosis and treatment to patients. We can provide the most comprehensive services through integrated medical centers such as the sleep medicine center, the neuropsychiatry center, the preventive medicine center, the Chinese medical center and the weight loss center.
Parkinson's disease
Parkinson's disease (PD) is a degenerative neurological disorder which mainly affects the dopaminergic neurons in the substantia nigra and frequently occurs in the elderly with an average onset of approximately 58 years. The typical signals of PD are tremor, stiffness and slowness.
We will design a personalized therapy for PD patients according to their ages, severities and dexterity requirements. We hope to enhance patients' work capabilities, slow the progression of the disease, reduce the mortality and improve patients' quality of life by integrating different fields of medical care, from diagnoses, treatments, new drug trials, surgeries and rehabilitations (physical, occupational and speech-language) to home care, community care and visiting.
Dementia, memory loss and Alzheimer's disease
Alzheimer disease (AD) is by far the most common cause of dementia (70%), the other causes of dementia include Dementia with Lewy Bodies (DLB) and vascular dementia. Vascular dementia is caused by multiple small strokes leading to problems in the supply of blood to the brain. High blood pressure and smoking are generally thought to increase dementia risk. If you have any problems about dementia, especially the rapidly progressive dementia, you should see a neurologist. Special treatments should be implemented since there are some uncommon causes of dementia such as brain tumors, subdural hematoma, chronic central nervous system infection and hypothyroidism.
Stroke
Stroke is one of ten leading causes of death in Taiwan. Strokes can be classified into two major types: ischemic and hemorrhagic. Stroke symptoms typically start suddenly and include paralysis, trouble speaking and face drooping. Treatment for stroke depends on whether you are having an ischemic stroke or a hemorrhagic stroke.

The ability to recover from a stroke depends on how quickly patients get diagnosis and treatment. Therefore, we established a stroke center and emphasized on implementing IV rt-PA for acute ischemic stroke beyond 3-Hours. In addition, we established a stroke and neurological intensive care unit to receive more stroke patients and take care of the patients undergoing rt-PA. Furthermore, we implement intra-arterial (IA) thrombectomy, cooperating with the department of radiology, on patients with acute ischemic stroke to improve their prognoses and decrease the burden of stroke in terms of mortality and disability.

In addition, we actively integrate Chinese medicine and Western medicine, adopting acupuncture in post-stroke rehabilitation, to maximize the efficacy and minimize the disability from stroke.
In terms of preventive medicine, the key of treating stroke is lowering stroke risks including controlling hypertension, diabetes, hyperlipidemia, quitting smoking and actively managing health.
Peripheral nerve and muscle diseases
Neuromuscular disorders include motor neuron disease (MND), acute inflammatory demyelinating polyradiculoneuropathies (AIDP), myasthenia gravis (MG) and myopathy. Those diseases may lead to muscle weakness, difficulty moving arms and legs, difficulty walking, difficult swallowing and life-threatening respiratory muscle weakness.
Therefore, we implement nerve conduction studies (NCS), electromyography (EMG) or repeated electrical stimulation in the neurologic examination room to diagnose peripheral nerve and muscle diseases timely in order to provide appropriate treatments. The department of neurology features a neurological intensive care unit and rehabilitation rooms next to general wards to provide patients comprehensive medical services in order to decrease the disability from peripheral nerve and muscle diseases.