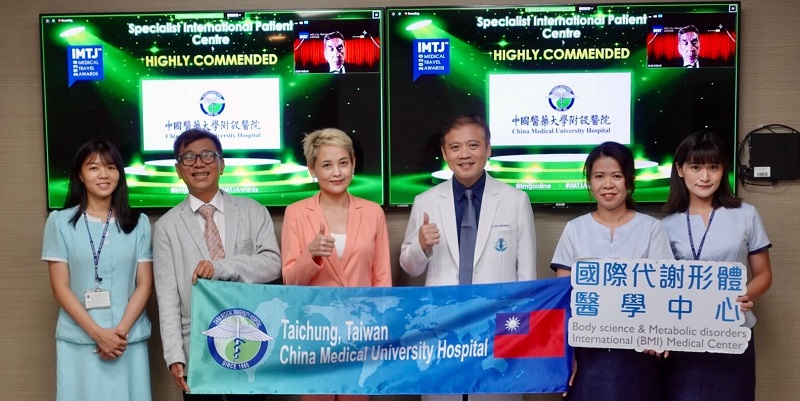 Last year, the CMUH International Medical Center won the Specialist international patient centre and Best marketing initiative at the 2019 IMTJ Medical Travel Awards. This year, the BMI Medical Center of CMUH has once again recieved the "Highly Commended" award for Specialist international patient centre at the IMTJ Medical Travel Awards 2020!
Dr. Der-Yang Cho, superintendent of CMUH, said, "it not only shows the hospital's continuous efforts on international medical service but takes pride in a making friends globally through providing medical service."
Furthermore, Dr. Chih-Kun Huang, superintendent of the BMI Medical Center, appreciates CMUH for supporting the BMI Medical Center on international medical service efforts, helping foreign patients regain their health.
Since Dr. Chih-Kun Huang has founded the BMI medical center, he and his team has already helped more than 6000 morbid obesity patients receive bariatric and metabolic surgery, including 300 foreign patients from 15 countries. The most famous case is Joshua (282kg, from Guam) who set the record as heaviest patient to undergo bariatric and metabolic surgery in Taiwan.
As the Covid-19 outbreaks continue across the world, the BMI medical center team strengthened their online services on regular patient tracking, online consulting and post-operative education. This provides foreign patients with comprehensive medical service in Taiwan and abroad.
We extend our gratitude to the International Medical Travel Journal in recognizing the international medical service at CMUH. China Medical University Hospital strives to show the whole world that Taiwan Can Help.