Newsweek, American weekly news magazine, announced its 2023 World's Best Hospitals rankings, which includes over 2,500 hospitals from 28 countries that were evaluated by medical experts invited by the international media. Taiwan was included in this globally evaluation for the first time. China Medical University Hospital (Taiwan) was selected as the World's Best Hospitals 2023, ranking first in central Taiwan and among the top five hospitals in Taiwan. This is another good news for China Medical University Hospital, which was already recognized as the world's third smartest hospital by the Healthcare Information and Management Systems Society (HIMSS) in their 2022 Digital Health Index (DHI) ranking at the end of last year.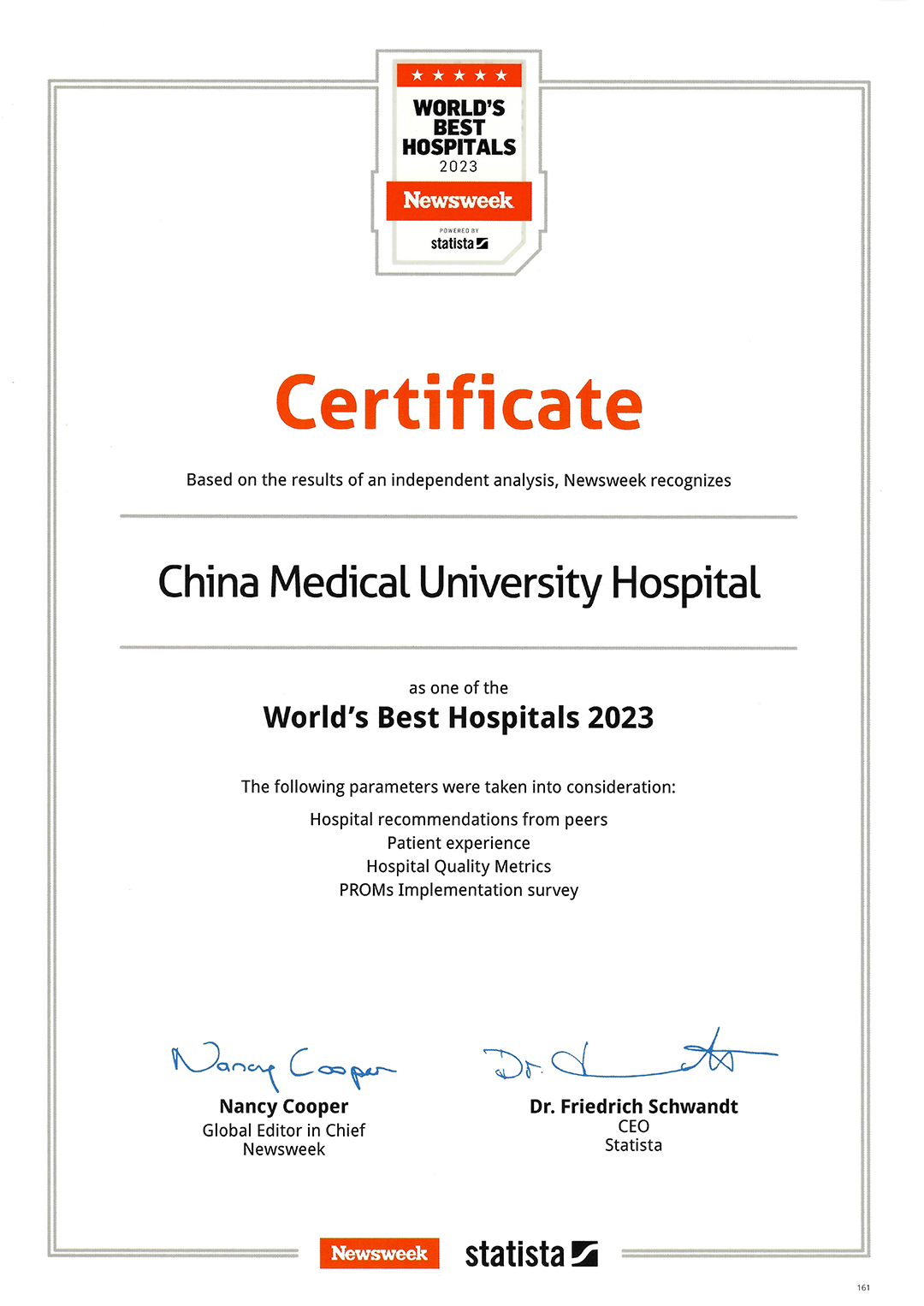 Newsweek rankings listed 35 hospitals from Taiwan as World's Best Hospitals, with China Medical University Hospital (Taiwan) ranking among the top five and first in central Taiwan.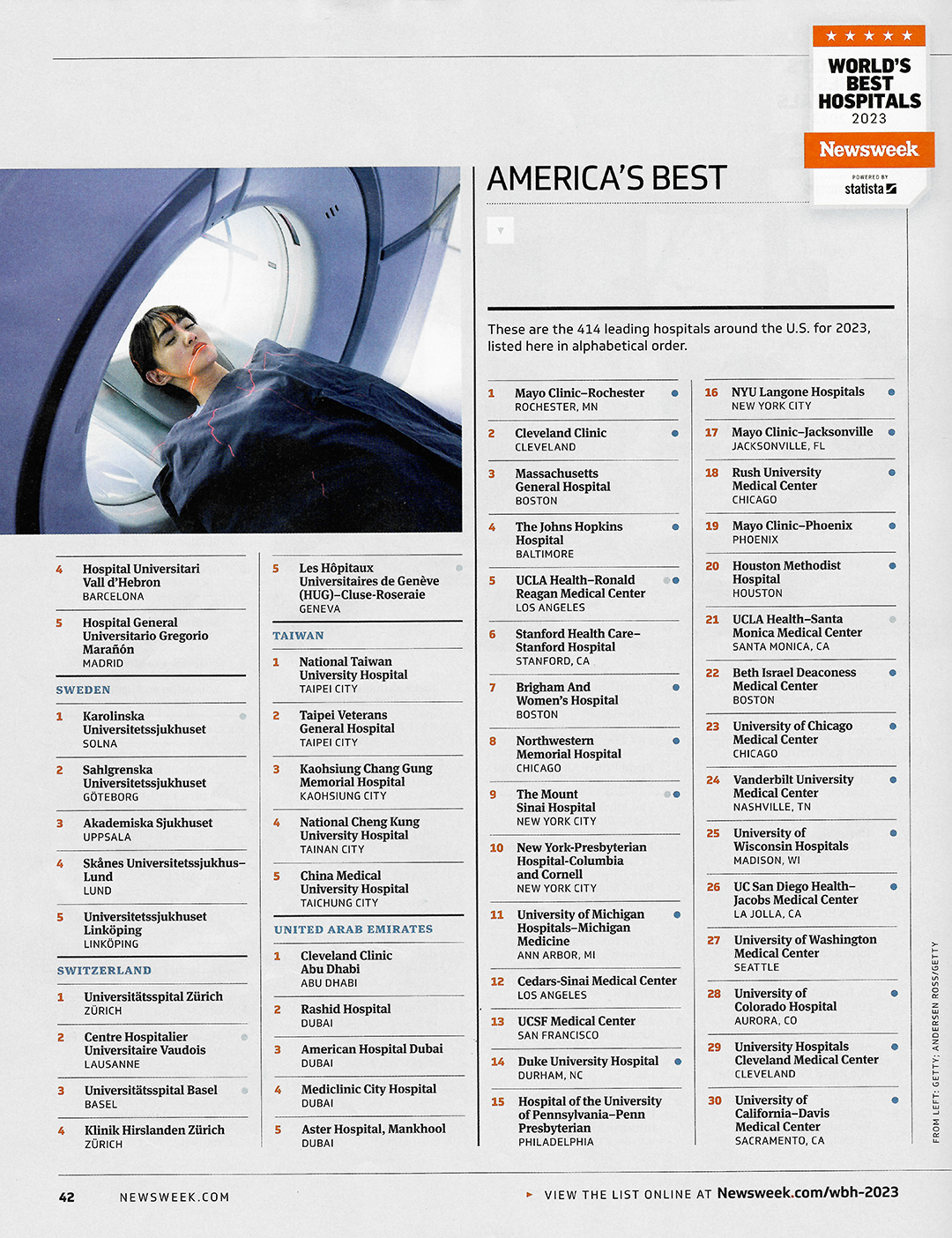 According to Newsweek, the selection of the world's best hospitals continues to receive high attention from various sectors. Through positive competition, hospitals can attract the best talents, provide the best treatment outcomes for patients, and offer the most important new treatment techniques and research. In fact, being selected as the best hospital is relatively outstanding and precious for hospitals worldwide, as the vast majority of hospitals cannot meet all the requirements of the evaluation throughout the year.
Newsweek reported that for over three years, medical institutions around the world have been under high pressure due to the COVID-19 pandemic. While maintaining stable and advanced quality, they must constantly pursue innovation, which is not easy. The "World's Best Hospitals 2023" survey, which included the Asia-Pacific region for the first time, evaluated over 2,500 hospitals in 28 countries worldwide, and selected 35 hospitals in Taiwan, Japan, South Korea, Australia, India, Thailand, and Singapore, including seven hospitals in Taiwan. These hospitals performed well in six major fields: cardiology, endocrinology, neurology, oncology, plastic surgery, and pediatrics. The purpose of this evaluation is to compare the reputation and performance of global hospitals based on data. The World's Best Hospitals by Newsweek help patients find the best hospitals for their care, while hospitals can also benchmark and improve their service.
For more information, please check below,
https://www.newsweek.com/rankings/worlds-best-hospitals-2023/taiwan