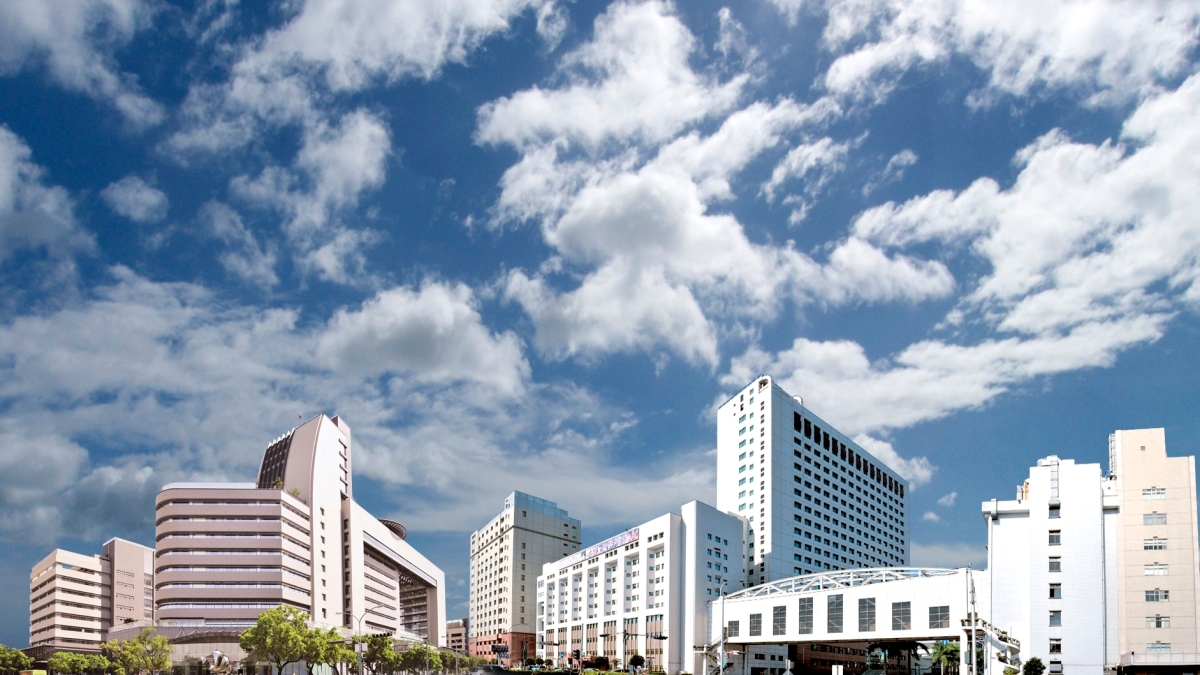 The future of healthcare will involve the adoption of technologies such as AI in large language modelling, which is currently developing rapidly, according to Professor Oscar K. Lee, vice superintendent of China Medical University Hospital (CMUH) in Taiwan.
Lee said hospitals need to keep up with rapid technological developments, to improve health services so they can save more lives and support the performance of hospital personnel.
He emphasised that rapid advances in AI infrastructure have made it possible to quickly transmit data from patients to hospitals. The development of large language models has become a powerful tool for diagnosis, which will lead to better treatments.
CMUH is a pioneer in voice-based AI medical systems using Mandarin and it allows doctors to create patient records within seconds. Now, patients can undergo medical examinations with a doctor, with an AI voice panel that will automatically generate the patient's medical records.
The Chinese language AI electronic health (e-health) system called gHi (Generative Healthcare Intelligent System) was built by CMUH in collaboration with Microsoft and launched in July this year.
The gHi enables medical personnel to accurately and precisely convert spoken content into written text. "This significantly helps reduce the burden on staff, especially nurses, as they spend a lot of time typing. For example, during a conversation between a patient and a doctor, a nurse can simply click a button, and at the end of the conversation, the words will be converted into organised text," Lee told Healthcare Asia when interviewed at the
HIMSS23(Healthcare Information and Management Systems Society) Asia Pacific Conference in Jakarta recently.
With this system, not only is the time for inputting medical records reduced from 30 minutes to just 10 minutes. The system also accommodates the variety of languages ​​spoken in Taiwan, including Mandarin, English, and local dialects such as Hakka. This language diversity is very helpful, especially for elderly patients who are used to the local dialect.
Heavy user of AI
In addition to gHI, CMUH leverages AI to accelerate and improve patient care across their care settings. "CMUH can be said to be a heavy user of AI. The three AI adoptions below are examples of how CMUH adopts technology to overcome our existing problems," Lee said. These AI solutions from CMUH were recognised as a 2023 HIMSS Davies Award recipient.
First, CMUH created an AI-powered, visualised data-integrated diagnostic and risk tool that can identify acute respiratory distress syndrome (ARDS). This acute respiratory syndrome is a high complication with a high mortality rate due to COVID-19.
This tool drives rapid implementation of life-saving clinical interventions. As a result, timely intervention has increased the survival rate of ARDS patients by 20%, which can significantly reduce the number of patient deaths.
Second, CMUH also utilises AI-assisted diagnostic tools in its ambulance service to detect ST-elevation myocardial infarction whilst the patient is enroute to the hospital, thereby speeding up treatment. In the emergency department, AI-assisted ECG diagnosis is combined with a high-risk scoring system, which can identify high-risk patients. This allows staff to prepare for emergency clinical interventions and ensure the most rapid response when the patient arrives.
"With the help of AI, we can identify high-risk patients who need immediate treatment such as catheterisation. This has helped us achieve extraordinary achievements, with high-risk patients moving from the emergency room to the catheterisation room in just 12 minutes," Lee said.
Third, to accelerate the early diagnosis of sepsis and offer personalised advice, CMUH developed a comprehensive antimicrobial AI platform. This can provide personalised antibiograms, then sepsis and mortality risk prediction and monitoring, detection of multi-drug resistant organisms, and intelligent antibiotic clinical decision support systems. It can reduce deaths from the risk of sepsis by 7.1%.
Stay cautious
Lee, an orthopedic surgeon, said the rapid adoption of technology in the last three years has made a significant impact on the way patients are cared for and the way hospital staff work.
In particular, there is now a monitoring of patients remotely and the use of cleaning robots when there are restrictions. It has also affected the number of staff working in the hospital.
Even though adopting technology is important, Lee said this must be done cautiously and judiciously. "It has been said by experts that COVID-19 has significantly accelerated digital transformation by at least 10 years. I very much agree with that opinion, because this change is necessary, and the time has come. However, it needs to be done cautiously," he said.
For example, when medical personnel use the help of ChatGPT, which provides advice and assists in diagnosis and treatment, it is important to remember that the content produced by this model is generative. "Therefore, it is the responsibility of the medical team towards the patient to verify the results," Lee said.
Adoption is not easy
When adopting new technology, hospitals face challenges in implementing it for their medical staff. "This challenge lies in consensus at the top and bottom levels of the organisation," Lee said.
At the top level, hospital officials must be convinced to provide full support for this transformation, whilst at the grassroots level, it is critical to make digital transformation easy to use and useful, he said.
"(Digital transformation) should be seen as a valuable product that colleagues and hospitals want to learn from. Therefore, human-machine interface design is very important to eliminate resistance because hospitals consist of large teams. In addition, having a common goal is also very important," he said.
Once this has been established, the next step taken by CMUH to support technology adoption was to provide training to its staff. "We are increasing our use of the term 'AI literacy' as we are collaborating with the Taiwan AI School to create tailor-made courses for continuing education. We encourage our staff to participate in these courses, and there are incentives provided," Lee said.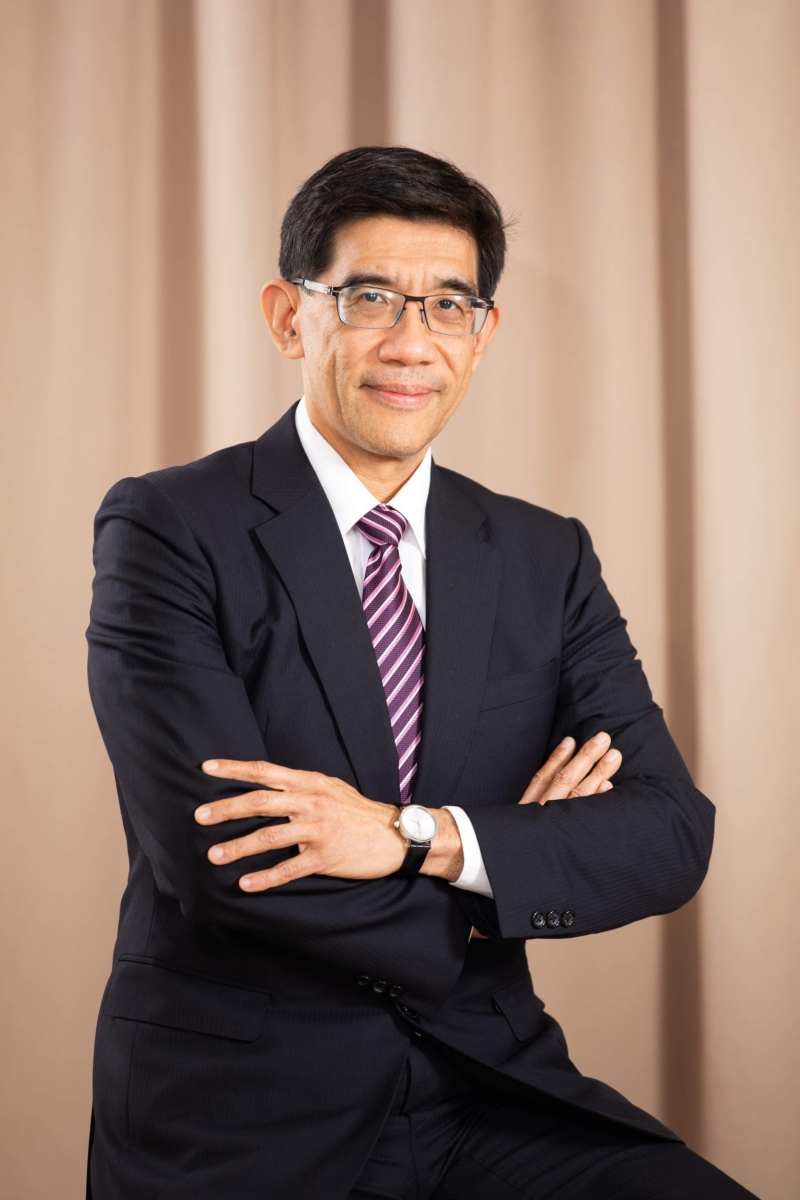 Source: Oscar K Lee, Vice-Superintendent of China Medical University Hospital
Health promotion
When asked about the digital transformation that will shape healthcare in the future, Lee stressed on the fundamental human right to good health and that can be asserted if a person is well informed about his condition.
"Everyone has the right to take care of their health. In the future, with easy-to-use devices and increasingly advanced analytics data, then individuals can gain insight into their health conditions. They can make informed decisions with the goal of not only living longer, but also happier," he said.
Therefore, health promotion is an integral part of the digital transformation journey, where people will generate a lot of information about themselves through medical examinations. The challenge is how to make this data meaningful and receive appropriate feedback.
"People will wonder: Am I having high blood pressure? Am I exercising enough? Am I eating the right foods? Lifestyle changes may be necessary, such as practicing yoga or something else," Lee said.
So, the goal in the future is not only to extend life, but also make people happier through health promotion using digital transformation.
"My conclusion is that CMUH will continue its digital transformation journey to save more lives and offer high-quality healthcare services," Lee said.
Please find news source: https://reurl.cc/9RWLYd