Excellence
Colorectal cancer, whether for male or female, has long been the third most lethal cancer in Taiwan. According to the 2016 Ministry of Health and Welfare statistics, the number of colorectal cancer cases exceeded 10,000 people. This number surpassed liver cancer for the first time and became the No. 1 cancer in Taiwan.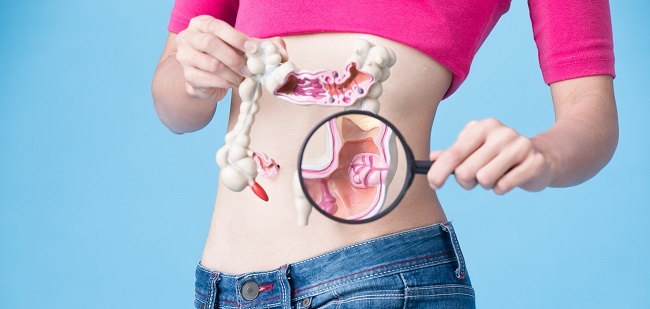 Colorectal cancer can be detected, treated and cured in early stages. According to statistics, the survival rate for early-stage colorectal cancer patients, if properly treated, is as high as 90%. Colorectal cancer is mainly caused by the carcinogenesis of adenoma in the large intestine. If adenomas are excised early, the occurrence of colorectal cancer can be reduced.
Our 2007-2008 statistics showed that the ratio of colorectal cancer between male and female was 1.36: 1. The highest risk age group was 45-75. In recent years there were more occurrences in younger people, so we are currently working with a private organization "Taiwan Cancer Hope Association" to provide free painless colonoscopy for people 40-49 years old who have a family cancer history.
Our 2007-08 statistics showed that a total of 472 patients came here for the first time for diagnosis (242 in 2007, 230 in 2008), an average about 30 patients a month.
Cancer may occur anywhere in the large intestine, but the most likely part is the rectal area, about 30.80% of total, followed by sigmoid colon's 22.5%, rectosigmoid junction's 11.2%, ascending colon's 9.20%, descending colon's 5.8%, transverse colon's 5.5% , and others' 7%.
The clinical cancer symptoms are different between left and right colon. In general, the right colon tumor is unlikely to cause obstruction because of its bigger intestinal lumen. Feces is usually mucus-like, and there are ulcerative lesions. Patients often show anemia. Clinically, patients often have anorexia, weight loss, weakness, and other symptoms. Ascending colon and transverse colon lesions often cause progressive obstruction. Tumors in lower colon and rectum often cause changes in bowel habits and excretion of dark red blood or mucus, and there is discomfort and residual sense after bowel movements. Tumors in descending colon, sigmoid or rectal areas often cause intestinal obstruction.
393 confirmed cases in our hospital directly underwent surgery here: stage 0: 2.20%, stage 1: 17.4%, stage 2: 31.4%, stage 3: 34%, stage 4: 15% ?7. A majority of cases, about 65% of all, fall on the 2nd and 3rd stages.

We have an OR for advanced minimally invasive surgery, where we use laparoscopic for colorectal operations (for about 90% of the patients), We also provide a number of colorectal examinations such as painless colonoscopy, rectal anal pressure test, large bowel function tests and 3D 360° anorectal ultrasound.
In low rectal cancer surgery, we try as much as possible to retain the patient's anal sphincter to avoid the inconvenience of having to use an artificial anus. We use double automatic anastomosis to reduce the occurrence of abdominal perineal resection with artificial anorectal surgery. For very low rectal cancer, we use preoperative electrotherapy to reduce malignancy, and then we use total rectal resection and coloanal anastomosis.
Modern medicine maintains that all metastatic colorectal cancer patients be tested for K-ras gene status. Only those with native K-ras are recommended for anti-epidermal growth factor receptor (EGFR) Cetuximab inhibitor treatment. Patients with mutated K-ras gene will not benefit from treatment with Cetuximab, while those with native K-ras will. Early-stage colorectal cancer with mutated K-ras has grimmer prognosis and need adjuvant therapy to reduce the local or distant metastasis.
Studies show that 86% of pancreatic cancer patients and 52% of lung cancer patients show K-ras gene mutation. The percentage is 40% in colorectal cancer. Our pathology division provides K-ras gene testing. Therefore, we are able to know in advance which patients react well to target drugs, and the surgeon can decide on treatment strategies according to the patient's special conditions. This is an example of personalized medical treatment.
We also shoulder the responsibilities of teaching and research besides treatment.