Hypertension 認識高血壓(英文)

Hypertension 認識高血壓(英文)
2022/1/21
WHAT IS HYPERTENSION?
For most adults, when their blood pressure level reaches or excesses 140/90 mmHg, they are considered hypertension.
WHAT ARE THE SYMPTOMS?
Due to there are no explicit symptoms for high blood pressure, a person may live without recognizing this health condition for years; only through health check-up can a person discover such a disease. Here are some symptoms to notice: (minor or severe or migraine?) headache, dizziness, fatigue, and vision changes…etc.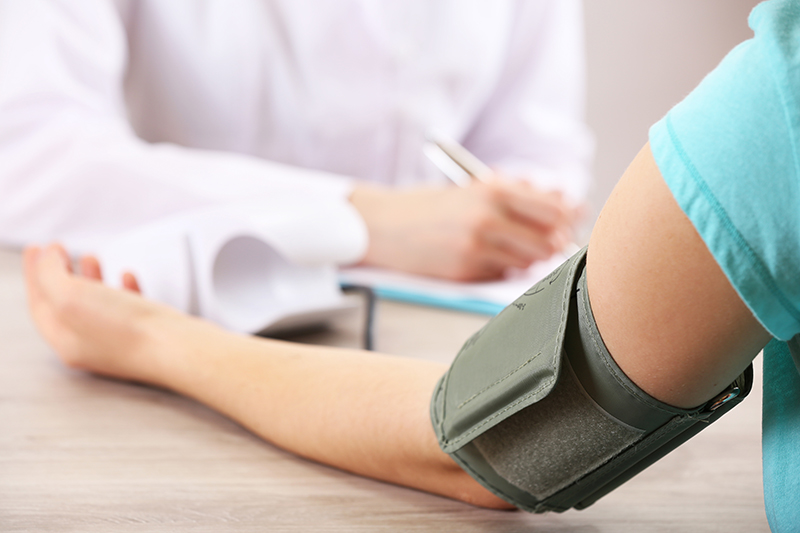 SUGGESTIONS FOR HYPERTENSION?
To prevent long-term problems triggered by high blood pressure, we would like to recommend you to:
Keep a diary of your blood pressure level.
Take medication regularly once diagnosed with hypertension.
Maintain a healthy lifestyle via adequate physical activities. A minimum of 30 minutes work-out on a daily basis, like brisk walking, dancing, bike riding, garden maintaining, or house cleaning is highly recommended.
Keep a healthy dietary plan and intake limited amount of sodium, fat, and caffeine; sausage, cheese, canned food, egg yolk, coffee, tea, and coke are under those categories.
Stop smoking.
Sustain an appropriate weight for your height.
Release your stress when necessary and manage to ask for help when problems occur.
Sleep soundly with enough hours.
Stay warm during winter time.
若有任何疑問,請不吝與我們聯絡
電話:(04) 22052121 分機 3207
HE-10066-E

中國醫藥大學附設醫院暨體系院所

}