Our Speciality
Study on innovative treatment of psychiatric disorders such as cerebral apoplexy
Traditional drugs are often intended for the inhibition or activation of some biological protein. However, all protein molecules in vivo have a vast array of physiological functions, and the inhibition of all their functions is bound to lead to side effects.

Small peptide drugs we have devised aim to interrupt the direct binding of target protein molecules to specific proteins without affecting the normal physiological functions of target proteins. These small peptide drugs have achieved remarkable success in the animal models of psychiatric disorders such as stroke, epilepsy, learning disabilities, and drug addiction. We are conducting further trials to verify the clinical feasibility of these drugs.
Synaptic plasticity and brain learning and memory
The learning and memory in the brain is one of the most important physiological functions of the nervous system. Glutamic acid is the primary substance that mediates the transmission of nerve signals, and the glutamate receptors involved in synaptic plasticity in nerve cells provide a cellular biological basis for learning and memory.
We will delve deeply into this mechanism from the molecular cytology aspect, and explore how to help the brain improve or restore its normal learning and memory function in the process of related nervous system diseases.
Ionic neurotransmitter receptors in cell membranes
Ion channels are a wide class of pore-forming proteins, which are responsible for signal transduction between nerve cells. They play a very important role in nervous system, muscle system, cardiac muscle cells, immune cells, and many visceral systems. Gene defects on ion channel proteins are the causes of many congenital diseases. Ion channels are also a very common research target during the study of new drugs.
We are committed to exploring the mechanism of action of the unknown ion channels, and the changes of the ion channels in the neurologic disease, in the expectation of presenting an updated treatment strategy.
Neuroglia cells and neuropathy
In the human brain, the ratio of glial cells to neurons is about 10 to 1. They provide support, nutrition, and maintain a good microenvironment for the nervous system. Our recent research found that one end of glial cells is linked to neuron cells, while the other end adheres to the walls of cerebral vessels, which directly regulate cerebral vasodilation or vasoconstriction according to the needs of neurons. Nonetheless, such a function of glial cells can be severely damaged after stroke or brain injury.
We will further study the physiological roles of glial cells and their expression in neuropathology, in an effort to improve the regulation function of glial cells on the blood vessels in the injured brain.
The accompanying drawings are as follows: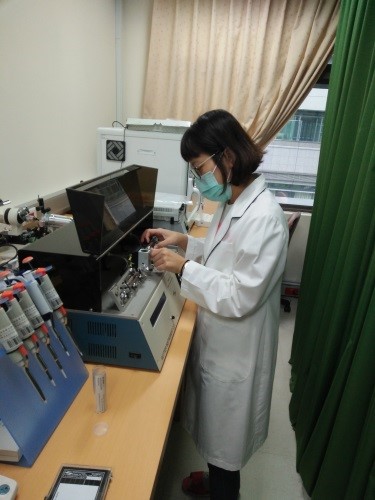 Figure 1 The researcher is making electrodes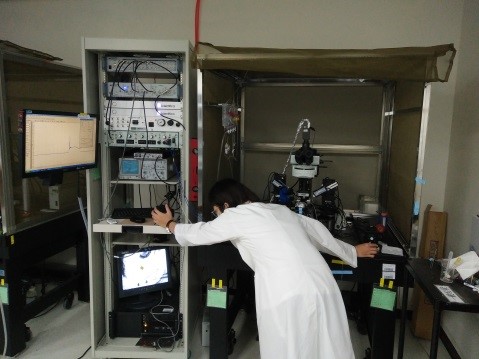 Figure 2 The researcher is operating the patch clamp technique using rat brain slices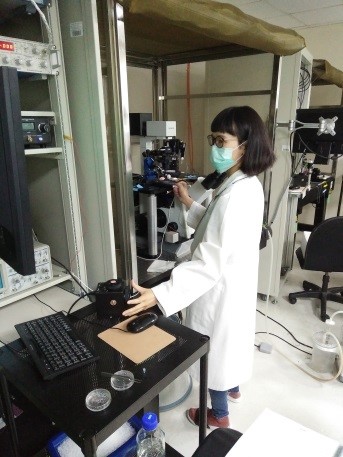 Figure 3 The researcher is operating the patch clamp technique using cells